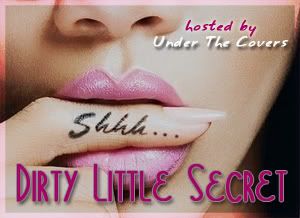 Dirty Little Secret is a weekly meme hosted by us at Under the Covers. Every Thursday they get to know other bloggers and our readers more intimately by asking them a question hoping to reveal their dirty little secrets.
To participate in the meme all you need to do is:
1. Be a follower of Under the Covers.
2. Create a post in your blog taking the meme image and copy instructions.
3. Answer the question they propose! This can be done in any way you like, post a video, write a post etc.
4. Add your link in their post!
What's your favourite place to read?
As much as I like lying on the bed with a good book to keep me company, I have to say that my favourite place to read is the couch. It's absolutely the place where I can focus better and relax a lot at the same time. I love it!
What about you?

What's your favourite place to read
?